The director who came from TV Asahi's interview in Tokyo recently visited Haneda Airport → Yonago Airport → Sakaiminato → KATAE and transferred to the local line.
He said that the route was very good, so I immediately investigated the route.
On the website, we introduced route guidance from Matsue Station, but this time we will introduce a new access plan from Yonago Kitaro Airport.
Course plan for Kitaro Road sightseeing tour using Haneda 1 flight
Haneda → Yonago Yonago Kitaro Airport 06: 50 → 08: 05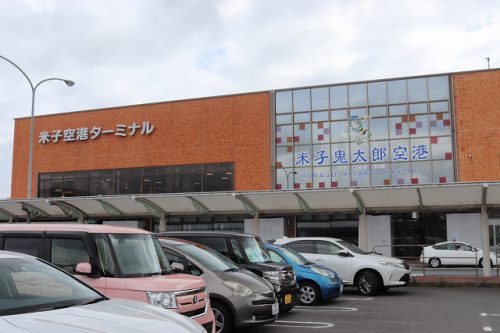 As soon as you leave the airport, you will see a covered sidewalk.
In about 3 minutes, you can get to Yonago Airport Station where the Kitaro train passes.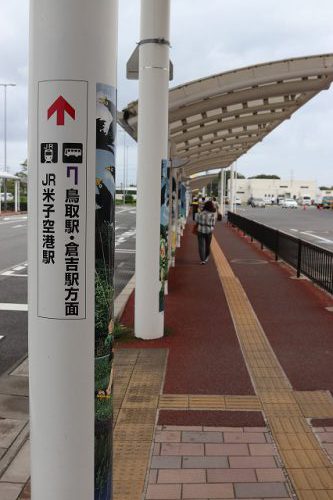 You can take the Kitaro train at this station.
* Since not all of this line is a Kitaro train,
Please have a look at the color coding.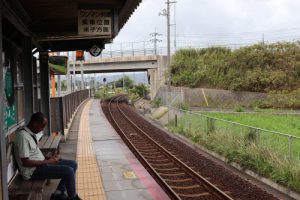 Yonago Airport Station → Sakaiminato (weekdays) 8:20 → 8:40
Yonago Airport Station → Sakaiminato (Saturday and Sunday) 8:59 → 9:15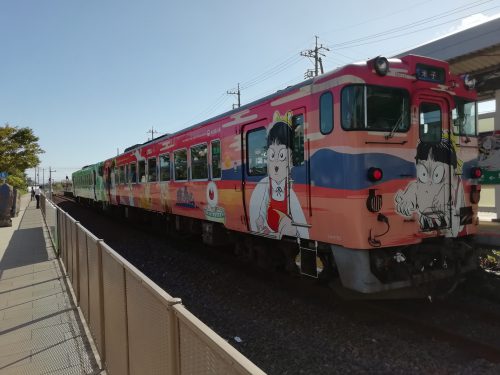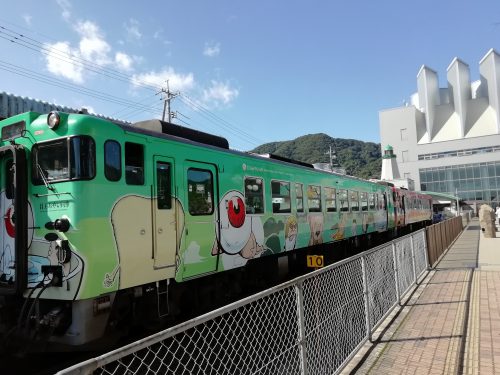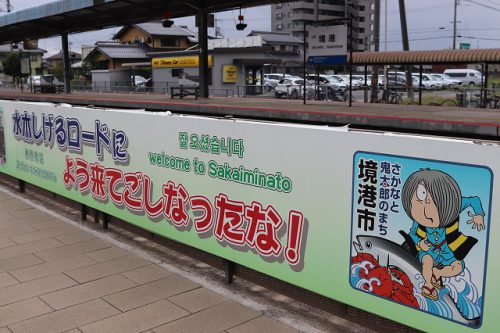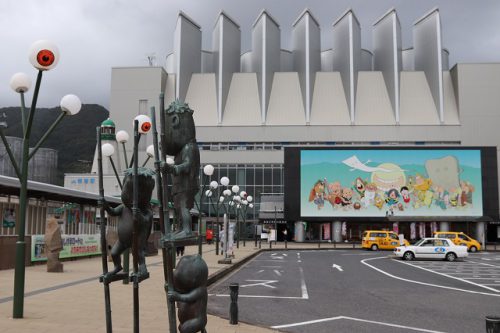 Spend a day on Kitaro Road 
Sakaiminato Station Bus Stop (Matsue City Community Bus) → UITOSENBA 18:41 → 18:52


On the way, Sakaiminato Suido Ohashi Bridge that crosses the border between Tottori Prefecture and Shimane Prefecture,
You can look down as if you were on a plane.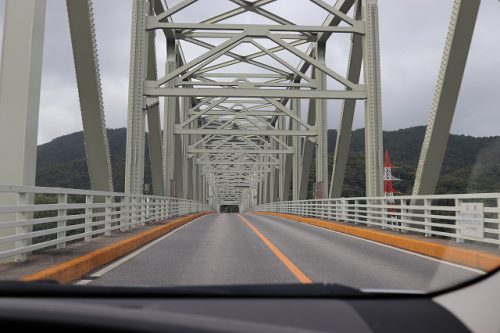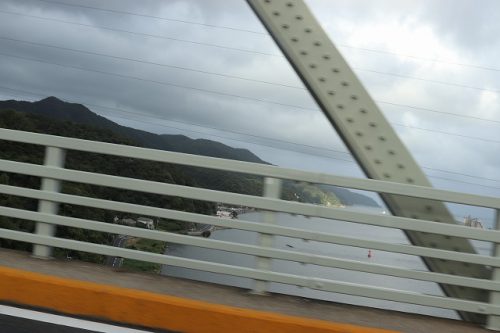 Get off at a small bus stop at Mihonoseki UITOSENBA. It is a transfer.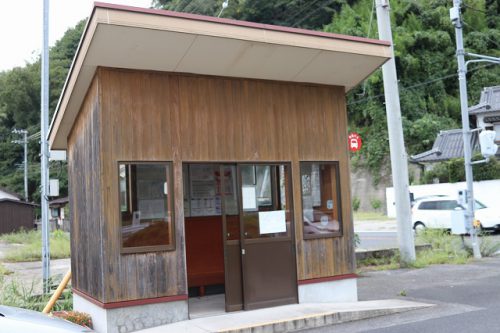 There is a permanent toilet nearby. As you can see, the restroom is better than the bus stop.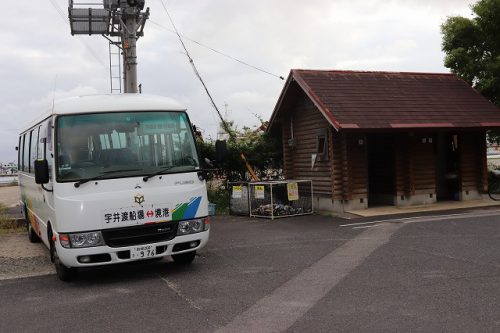 Change buses.
UITOSENBA → KATAEIRIGUTI 19:15 → 19:34
There is a superb view point along the way, so please get on the right seat.
But don't panic, I've never seen the bus fill up.
First, go through the tunnel from the Nakaumi side to the Sea of ​​Japan side.
You may be able to see a large cruise ship to Oki Island at SHICHIRUI port.
From there, the bus will continue along the Sea of ​​Japan.
And a few minutes from theSHICHIRUI port, this is a superb view point, and about 2 minutes from here is Katae.
Let's go to see it after arriving in Katae. Rental bicycles are also available.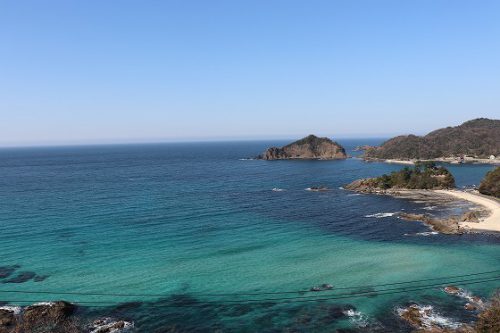 Then we arrive at this bus stop in the KATAECYUUOU 19:34.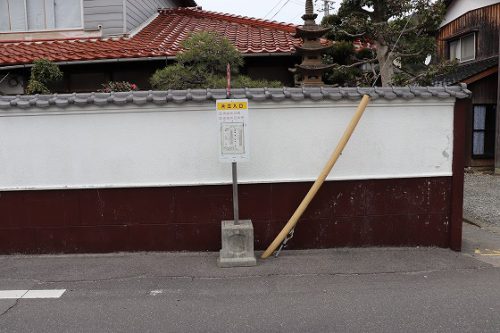 From there, Guesthouse KAtaean is near.
There are no noticeable signs, so please find a bamboo dome.
It is a red tile house in front of it.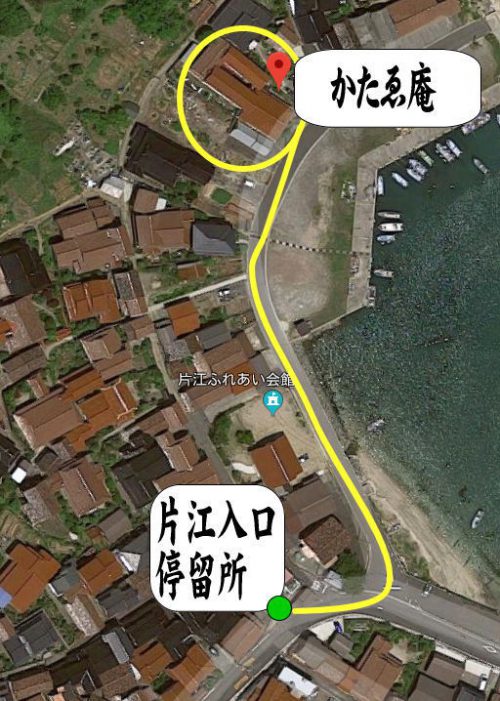 If you want to come to Guesthouse Kataean sooner, use Haneda 6:50 one flight,
9:34 in the morning
Haneda → Yonago 06:50 → 08:05
Yonago Airport → Sakaiminato (Saturday and Sunday) 8:59 → 9:15
Yonago Airport → Sakaiminato (weekdays) 8:20 → 8:40
Sakaiminato → Ui Tosenba 8: 42 → 8: 53
UITOSENBA → KATAEIRIGUTI 9:15 → 9:34
Please refer to this.
Mihoseki community bus timetable is
Mihoseki (Click here for the Ui Tosenba Sakaiminato Line)
Mihoseki (Click here for Ui Tosenba Karatae Chuo)
Click here for Yonago Kitaro Airport and Haneda Airport